A year forward.
Following the artist residency in March 2016, I decided to bring the workshop sessions back home. Amidst freelancing and conducting sessions held at various public libraries and my shared studio space, I continued creating more works in the Kärsämäki series. This led to a second solo exhibition at Utterly Art Gallery in April 2017.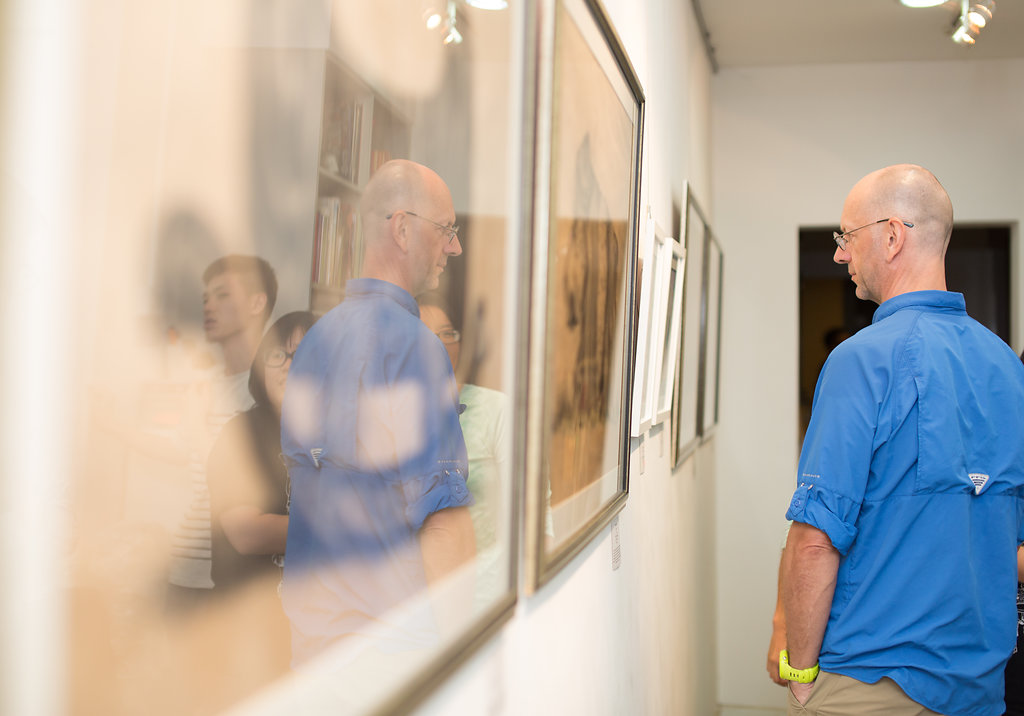 Photo credits : Zakee Teo
2017 Kärsämäki's Secret II, Utterly Art Gallery, Singapore
You can see more exhibition highlights here and workshops documentation here.
Kärsämäki's Secret II 's collection expands the earlier collection with 5 more Charcoal pieces. In addition, it has numerous watercolor works of various sizes. All works can be found in the watercolor and charcoal galleries on this website.